Categories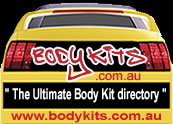 Car parts

Are you looking for a new car part or used car part? Here you can find a small introduction on each car part. Remember, these parts will make your performance car a dream one!
Targa Tasmania
Targa Tasmania is an exciting International Classic. A tarmac rally with competitive stages on closed roads for the best touring, sports and GT cars in the world. It's inaugural year was in April 1992 when Tasmania hosted this distinguished International motoring Classic. The competition concept is drawn directly from the best features of the Mille Miglia, the Coupe des Alpes and the Tour de Corse. However, Targa Tasmania is not a slow-motion re-run. It is a genuine "red-blooded" motor sport competition. It is also a unique annual opportunity for the owners of sports cars and GTs to drive them the way they were designed to be driven, on some of the most exciting and challenging tarmac roads in the world.

Targa Tasmania caters for up to 300 select cars. Entries are selected from Applications to Compete, by a Vehicle Selection Committee. Invitations to Compete in each year's Event are announced on a progressive basis from August through to February (close of applications). Targa Tasmania has established itself as an annual event, conducted in April each year. The present format is to conduct the event over six days (including a Prologue) on some 2,000 kilometres of tarmac roads.

Targa Tasmania entrants comprise a wide range of media-attracting personalities including former World Champions and other well-known motor sport competitors from both Australia and overseas, as well as national and international celebrities. In short, this is not only a competitive motor sport event, it is a unique commercial and tourist attraction capturing the imagination of the Australian public as well as the national and international motor sport fraternity.
Targa Tasmania
Targa Tasmania - the official website...
Octagon
Our pioneering Passion DriversŪ research, for the first time ever, provides our clients with a quantified look at why fans are fans, allowing clients to build more effective and efficient sponsorship leveraging programs...
Car body kits

We love to travel in really great looking cars. You can make your new or used car unique by adding a stylish car body kit ...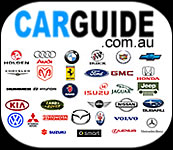 Car security

It is not very difficult to identify the correct car alarm or car security system for your performance car...