Categories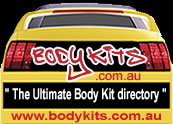 Car parts

Are you looking for a new car part or used car part? Here you can find a small introduction on each car part. Remember, these parts will make your performance car a dream one!
Car Shows
Car Show 2007: Former-2006 Los Angeles Car Show
The Los Angeles Car Show gets a new icon on the online calendar with its centennial 2007 edition, which opened December 1st and runs through the 10th. The theme of this year, "A New Beginning," signifies a long-sought change from a regular late-December/early-January date to end a conflict with Detroit's North American International Car Show. Los Angeles wanted its own distinct time slot to attract more media attention and thus more new-model introductions and turnstile action. Mission accomplished successfully.
Here are some highlights of L.A. Car Show (given in alphabetical order):
Acura
Southern California is home to more than 15 design studios set up by major automakers in the world. The Honda car company will soon open two more design studios. Both studios will serve the upscale Acura brand, which is going global after 20 years. In other words, this is a next generation car which is highlighted in this mega car show.
Aston Martin
What is the James Bond's favorite motorcar? This is a brand favored L.A. ar Show with the world debut of its promised 2008 V8 Vantage convertible. The features of this car are the convertible seats two behind a 4.3-liter V8 with 380 hp. The transmissions are a 6-speed manual or an optional Sport shift 6-speed automated manual with steering-wheel paddles and no clutch pedal. Both are rear-mounted in built.
Audi
Another model for L.A Car show was Audi's 2008 TT Roadster. Like the redesigned '07 TT coupe, the open-air version adopts sharper bodylines and larger dimensions, growing 5.4 inches longer and 3 inches wider on a 1.5-inch longer wheelbase. Model choices are also the same: a base front-drive 2.0 T with a 200-hp turbocharged 2.0-liter 4-cyl engine and a 250-hp 3.2 V6 version with Audi's Quattro all-wheel drive. Both come with a 6-speed manual transmission and offer Audi's optional 6-speed "S-Tronic" automated manual, formerly known as DSG.
There are many other glittering models in the car show such as
BMW - BMW's redesigned 2007 X5, Buick Enclave, Chrysler - redesigned for car show 2008 Chrysler Sebring convertible, Ford - redesigned 2008 Ford Escape and Escape Hybrid compact SUVs, General Motors, Rick Wagoner, Honda Remix, Hyundai - South Korea's biggest automaker, Kia Rondo - which is pitched as a crossover SUV but is more a tall-body compact 4-dr wagon., Land Rover LR2 - the redesigned for car show replacement for the old Freelander compact SUV, Mazda Nagare - Ford Motor Company's Japanese affiliate, Nissan Altima - redesigned 2007 Sentra compact sedan and the first-ever Altima coupe, Saturn - redesigned 2008 Saturn Vue, Suzuki, Volkswagen Tiguan and Volvo C30.
Australian Motorsport Show
The inaugural Australian Motorsport Show is the definitive motorsport enthusiasts exhibition.
website:
www.australian-motorsport.biz
bathurst24hr
24 hour Motor racing enthusiasts from around Australia and overseas will converge on Bathurst on 16-17 November for the inaugural 24 hour motor race at the world famous Mt Panorama circuit.
website:
www.bathurst24hr.com
Meguiar's MotorEx
What is now the biggest Motor Show of its kind in Australia - Meguiar's MotorEx continues to offer fantastic opportunities for everyone in the motoring world to come together and showcase the best of what they have to offer to each other - as well as the general public! With up to 1,000 vehicles of all makes models, uses and types on display the show has something for everyone. Everything from the latest custom cars to modern high tech, vintage & veteran, classic, racing, huge motorcycle display, all American vehicles the list goes on
website:
www.motorex.com.au
Auto Salons
The Auto Salons are a series of car shows held in five major cities across Australia that attract attendance figures as high as 45,000 per show over two days. The shows cater to the owners of modified late-model vehicles that hailing from Japan, Asia and Europe, mixed with Australian vehicles like HSV Commodores that are in keeping with the shows high-tech theme.
website:
www.autosalon.org
Adrenalinmetal.com
Latest Car Show in Australia - Check it out
website:
www.adrenalinmetal.com
Sydney Motorshow
Sydney Motorshow Offical Web Site
website:
www.sydneymotorshow.com.au
SummerNats
Summernats is the Mecca for the totally committed "rev head". Exhibition Park in Canberra is where street machine enthusiasts meet, display and find the most highly customised, modified and faithfully restored cars from early model street machines through to the cutting edge, late model, "techno" cars you into performance cars, this is the site for the hardcore fans.
website:
www.summernats.com.au
V8 Supercar
8 Supercars Australia - Official web site for V8 Supercars Australia
website:
www.v8supercar.com.au
FAI 1000
Official FAI 1000 website
website:
www.fai1000.com.au
Shell Series
The Shell Series web site brings you all the latest V8 Supercars race news including up to date racing results, pre & post race news, information about the championship race tracks and an extensive list of V8 web site links.
website:
www.shellseries.com.au
Eastern Creek International Raceway
Sydney, Australia. Leading international race circuit. ARDC Australian Racing Drivers Club shell championship series v8 supercars drag racing burn outs motor bike racing grand prix.
website:
www.eastern-creek-raceway.com
GMC 400
Check out the GMC 400 website. Check out the latest news about the event, take a virtual tour around the track and find out all the hot gossip on the drivers and the V8 Supercar teams. Throughout the race they will keep you up to date with news and the latest results.
website:
www.gmc400.com.au
Oz-Top Fuel
Australian Top Fuel results, images and more
website:
www.oz-topfuel.com
Australian National Drag Racing Association's (ANDRA)
Calander of events and track information
Rally.com.au
Welcome to the Australian Rally Championship! This site has everything you are looking for in rally. Latest news, photos, calander etc
Brisbane International Motor Show
For cars and motorcycles at the Brisbane Convention and Exhibition Centre.
website:
www.brisbanemotorshow.com.au
PROCAR Australia Production Car Racing
The official site for the production car in Australia - check it out
website:
www.procar.com.au
Melbourne International Motor Show
Australia's longest running Motor Show. The Melbourne International Motor Show is organised and promoted by the Victorian Automobile Chamber of Commerce through its dealer division, the Australian Automobile Dealers Association (Vic. Division).
website:
www.motorshow.com.au
Targa Tasmania
the ultimate road race held in Tasmania - Australia
motorsport.org.nz
For all the New Zealand motorsport results - great site
website:
www.motorsport.org.nz
rallynz.org.nz
Official RALLY NEW ZEALAND web site
website:
www.rallynz.org.nz
Indy
Official web site for this Australian series
Indianapolis 500
Official web site for this Australian series
finkedesertrace.com.au
The World's Largest Desert Race
website:
www.finkedesertrace.com.au
Australian Off Road Racing Association
Racing News and news on off raod racing in Australia
website:
www.offroadracing.com.au
Car body kits

We love to travel in really great looking cars. You can make your new or used car unique by adding a stylish car body kit ...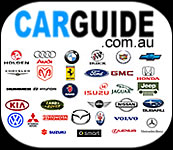 Car security

It is not very difficult to identify the correct car alarm or car security system for your performance car...