Categories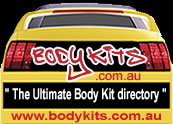 Car parts

Are you looking for a new car part or used car part? Here you can find a small introduction on each car part. Remember, these parts will make your performance car a dream one!
Performance Car Babe Watch
Plush Promo

Welcome to Plush Promotions. Our staff will improve your events, build awareness of your brand, products or service. We are efficiently organized to minimize the stress associated with your important event, function or launch ...
www.plushpromo.com.au
TARA MOSS

The official site for this actress, model and award winning author. Includes photos, short stories, news, biography, and links...
www.taramoss.com.au
IMOGEN

Voted as Australia's Number 1 Sexiest Model of 2001 by readers of Ralph Magazine. Imogen also ranked an impressive #25 in FHM's Sexiest 100 Women In The World poll. Imogen is well know for her apperance in car magazines in Australia. Her site is great - check it out...
www.imogenbailey.com
Eroticars

Great site offering a mix of babes and cars. They have free stuff and you should check out their calander. ..
www.eroticars.com.au
AUTO SALON

AUTO SALON - MISS AUTO SALON MODEL CONTESTS and BIKINI BABE CONTESTS - Dozens of gorgeous girls, see some of our nations most stunning ladies strutting their stuff on stage to impress the crowds and judges in an attempt to win cash and prizes...
www.autosalon.org
Flirt Models

Flirt Models - Flirtmodels Australia is a visually spectacular stage show featuring some of Australia's hottest performers, with not only the talent to light up the stage with their energetic, modern and sexy moves but their stunning looks to compliment the show too...
www.flirtmodels.com.au
F1 BABES

These pictures come from F1 enthusiest and cover the F1 series, as far as we know it's the best Formula one babes site in the world...
www.f1babes.com
Car body kits

We love to travel in really great looking cars. You can make your new or used car unique by adding a stylish car body kit ...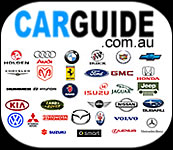 Car security

It is not very difficult to identify the correct car alarm or car security system for your performance car...