Categories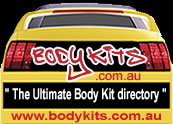 Car parts

Are you looking for a new car part or used car part? Here you can find a small introduction on each car part. Remember, these parts will make your performance car a dream one!
Car Wheels
Auto-Tek
Auto-Tek Pty Ltd is the Sole Australian importer & Distributor of quality proven products such as MOMO, Recaro and Speedline as well as other leading products
website:
www.autotek.com.au
ASA Wheels
Licensed by BBS, great web site with directory of resellers
website:
www.asawheels.com.au
Big-O Tyres
BigOTyres is a family owned and operated business in Moorebank NSW, which have been operating since December '99. They have been in the Tyre industry as an importer and wholesaler for over 22 years. They offer - Guard Rolling, Lowering (Springs), Mufflers.
website:
www.bigotyres.com.au
Continental Tyres
Continental is one of the world's leading passenger tyre manufacturers. Continental use German tyre engineering and the tyres are Original Equipment (OE) on a number of vehicles including many prestige vehicles including BMW, Mercedes, Porsche, Audi, Jaguar, Volkswagon and Ford.
website:
www.continentaltyres.com.au
Factory Direct Tyres
Factory Direct Tyres & Wheels are situated in three locations across melbourne.
website:
www.factorydirecttyres.com.au
Mag Wheel & Tyre
Located at Preston - Victoria
website:
www.magwheel.com.au
Simex Tyres
There is a Simex tyre to suit a wide range of vehicles and purposes. The Simex range is extensive and includes all tyres from passenger to commercial, 4 x 4 to high performance as well as agricultural and industrial. Check out the range online.
website:
www.simextyre.com
St. George Tyres
Retailers of an extensive range of quality new & used, Tyres and Wheels to suit all cars. As well we provide a range of other products and sevices such as Guard Rolling and lowering most cars.
website:
www.stgeorgetyres.com.au
Donnellans
Melbourne tyre retail chain whose homepage offers details of tyres, wheels and other products on offer, location information, and mailing list.
website:
www.donnellans.com.au
Dunlop Tyres
Read about the company's range of tyres to suit passenger and four-wheel drive vehicles. Includes a dealer locator.
website:
www.dunloptyres.com.au
Falken Tyres
Manufacturer of racing tyres. Basic information page contains product specifications and phone contacts throughout Australia..
website:
www.falken.com.au
Goodyear Tyre & Rubber Australia
Includes info on its range of tyres for passenger, 4WD, farm, truck, and light/commercial vehicles, plus tyre tips, and service centre locations.
website:
www.goodyear.com.au
Independent Tyre Distributors
Find out about the brands represented by this distributor, read about their 24 hour tyre replacement service, or find an ITD dealer near you.
website:
www.itdtyres.com.au
Jax
Traders in tyre, wheel, brake and suspension parts with outlets in four states. Find out about products and guarantees or check the dealer list.
Kmart Tyre & Auto Service
Provides information on the products and services offered which include tyres, exhausts, brakes, suspension, shock absorbers, batteries, wheel
Kumho Tyres Australia
Manufacturer of tyres for cars and commercial vehicles. View the product range or find a dealer.
website:
www.kumho.com.au
Canterbury Tyre & Mag Supamart
Tyre and mag wheel retailer with four suburban Melbourne outlets. Find info on wheel and suspension products for sale, photos and locations..
website:
www.magsupamart.com.au
Kym Davis Tyres
Tyre retailer specialising in race and rally tyres. Browse through the range of brand-name products on offer or contact for specific items
website:
www.kymdavistyres.com.au
Meng Tyres
Mackay tyre merchant and fitter stocking brands including Yokohama, Bridgestone, Michelin and Goodyear. With details of locations and services.
website:
www.mengtyres.com.au
Australia's Best
Tyre and muffler centre from Sydney provides info on tyre, mag, 4WD, exhaust, brake and suspension products sold, plus special offer details.
Auto Smart - Tyres, Brakes, Exhaust
Type in a postcode, or select a major city, town or suburb, to conduct a search for tyres, brakes, exhausts
website:
www.autosmart.com.au
Adelaide Special Vehicles
Sells a range of wheels, tyres, steering wheels, car accessories, body kits along with repair services.
website:
www.adelaidespecialvehicles.com.au
Tyrepliers Engineering
Manufacturer of manual tyre-changing equipment and tyre-repair kits, based in Sunbury, Victoria. Includes product info and prices.
website:
www.tyrepliers.com.au
Tyres4u
Independent specialists in the import and distribution of agricultural, industrial, truck, light truck and passenger tyres.
website:
www.tyres4u.com.au
Bridgestone
Official site for this worldwide leader in tyres and other rubber products. Information on its various national and international operations.
website:
www.bridgestone.com
North Terrace Tyres
Adelaide importers and distributors of racing slicks and shock absorbers as well as wheels for road vehicles. Check range or contact store.
website:
www.nttyres.com.au
Ozzy Tyres
Take a look at the range of tyres, wheels and car accessories including filters, suspension and more. Includes a listing of car shows.
website:
www.ozzytyres.com.au
Pirelli Australia
Manufacturer of telecommunications cables and tyres for cars and trucks. Includes product data and information on the famous Pirelli calendar.
website:
www.au.pirelli.com
Beaurepaires
National tyre retailer whose homepage features the online antics of "Dave" and "Beau". With online showroom, store locator, tyre tips and news.
website:
www.beaurepaires.com.au
CSA Alloy Wheels
National alloy wheel specialist with headquarters in South Australia. Find details of current styles and accessories and read the company news.
website:
www.mullins.com.au
Quick Fit Tyre Service
Tyre and wheel outlet with multiple Queensland locations provides info on its range of car and 4WD tyres and alloy wheels, plus useful tyre tips.
website:
www.quickfit.com.au
ROH Wheels Australia
Established in 1946, this wheel manufacturer now retails nationwide and around the world. Read the company profile and locate nearest retailer.
Speedy Wheels Limited
One of Australia's oldest wheel distributors. Suppliers of alloy wheels, steel wheels and wheel accessories.
website:
www.speedywheels.com.au
Stuckey Tyre Service
Located in both Melbourne and Sydney. Find out about their large range of sport and road tyres, or read about the development of racing tyres.
website:
www.stuckey.com.au
Toyo Tyre and Rubber Australia
Includes corporate and product information, plus a list of dealers.
Cleavers Tyres
Tyre retailer with regional locations near Port Macquarie. Includes details of the company's range of tyres, wheels, parts and associated services.
website:
www.cleaverstyres.com.au
Car body kits

We love to travel in really great looking cars. You can make your new or used car unique by adding a stylish car body kit ...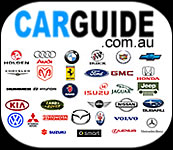 Car security

It is not very difficult to identify the correct car alarm or car security system for your performance car...