Categories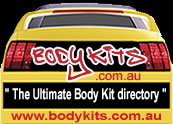 Car parts

Are you looking for a new car part or used car part? Here you can find a small introduction on each car part. Remember, these parts will make your performance car a dream one!
Car Audio
Installing a car radio
A few applications for having interest on car audio are:
1. Test bench for Parts
2. Great for Movies
3. MP3 Stereo
4. Cheap Home Stereo
5. Vast selection of parts.
How to connect car audio?
First things first, rip out the old deck (if there is one) donít take note of the wires because if you are reading this you donít know what they are anyway for your car audio system.
You can do it in two ways, cut up the old stock loom, or run new wires if you want a bigger power wire or anything. I'll tell you how to run new wires for your car audio system.
Look at the loom for your new deck, if it has inline fuses on the wires already (if you donít know what that is they will be like black little boxes on the wire) you're job just got a bit easier. If it doesnít, here is your shopping list for car audio.
Red wire with a fuse for Acc (the guy at the car audio shop will know what you're on about).
Yellow wire with a fuse for constant power (again, the car audio guy will know what you're talking about).
Black wire without a fuse.
Speaker wire for your car audio.
Measure how much you need and add a meter in case you stuff up.
Solder/soldering iron/heat shrink/crimps OR just crimps OR electrical tape (bad idea).
DISCONNECT NEGATIVE BATTERY TERMINAL OF CAR AUDIO SYSTEM NOW!
Ok, grab your yellow wire and feed it through a grommet in the firewall, choose a safe path for it to get down to your POSITIVE battery terminal of car audio. Solder a crimp with a loop on the end so that you can put it through a bolt in your battery terminal...and put it through the bolt in your battery terminal of car audio. TAPE OFF THE BARE END OF THE YELLOW WIRE THATíS INSIDE THE CABIN (make sure the fuse is fairly close to the battery of car audio).
Take off your steering column and ignition barrel surround by undoing the few screws from underneath. Go re-connect your negative battery terminal of car audio and grab your circuit tester, put the ignition to Acc. and start poking metal connectors until the tester lights up, may take you a few terminals to find one, make sure it turns off when you put the ignition to "off". In other words, find a terminal that only works when the ignition is turned to Acc. Solder the end of your red wire into the wire coming off the terminal and use heat shrink or tape to insulate the joints in the car audio system.
TAKE OFF THE NEGATIVE BATTERY LEAD OF CAR AUDIO AGAIN!
Find a metal body in the car, if you can find a bolt or screw that goes to the body of the car that is good. Solder or crimp another one of those loop crimps onto the end of it and screw it down to the body of the car for safe and better performance of car audio system.
Now join the wires, yellow goes to yellow on the deck, black goes to black, red to red etc...
Your car audio system manufacturer will tell you which speaker goes where.
Pioneer:
White: left front speaker of car audio.
Grey: right front speaker of car audio.
Purple: right rear speaker of car audio.
Green: left rear speaker of car audio.

If you plan on running an amp, run a blue wire from the remote wire on your deck to wherever you are putting the amp, same goes for a pair of RCA's (one pair of RCA's per amp, but some amps can daisy-chain so it depends on your car audio amp). There are other wires for automatic aerials and phone kits but who cares about them.
Now sit your deck in there and drop the battery back into the car audio circuit donít tighten it up yet, check if anything starts smoking, if it does, pull the negative lead off again and go see what you stuffed up. If nothing starts burning, tighten it up. Go see if your deck turned on, if it doesnít, again go figure out what you did wrong (car audio circuit tester is your friend).If it does turn on mount it properly put everything back together put the beauty board over the front of your amp. The beautiful car audio system is ready for you. Enjoy the car audio..!
Australian Sites
website:

www.alpine.com.au

website:

www.alsperf.com.au

website:

www.fusioncaraudio.com

website:

www.jacobselectronics.com.au

website:

www.jaycar.com.au

website:

www.jvc-australia.com

website:

www.mycar.com.au

website:

www.pioneeraus.com.au

website:

www.panasonic.com.au

website:

www.clarion.com.au

website:

www.sony.com.au

website:

www.stinger-aamp.com

website:

www.hve.com.au

website:

website: www.primal.net.au

website:

www.eurotech.com.au
Cronulla Car Sound & Security
Cronulla Car Sound offer high qaulity work in Car Audio & Marine Audio, Offering top qaulity service with a lifetime warrenty, We also carry all top brand Car Audio components & accessories..
website:
www.cronullacarsound.com.au
AZ Trading Imports
Head Office is based in Melbourne, Australia, AZ Trading imports and wholesales products for a wide range of 12 volt and 240 volt domestic items. Our company is comprised of three divisions - Car Audio, - Home Audio, and - Cruise Controls for motor vehicles. Associated companies also include manufacturing of tools and dies and importing engineering cutting tool products. Established in 1977, The AZ Trading group of companies, is privately owned and currently employs around 60 people. Our business operates from several locations throughout Australia (Melbourne, Sydney, Brisbane, Adelaide) where we set a very high standard for ourselves in service to our customers. Our products are marketed directly and are available through authorised dealer networks.
website:
www.aztrading.com.au
mStation.com.au
mStation.com,au markets, supports & distributes high quality MP3 products worldwide. mStation Limited is a digital technology company based in Sydeny Australia. The company has an Australia focus of sales and marketing of the mStation range of digital lifestyle products. It is mStation's privilege to bring a range of high quality digital technology products to the Australian marketplace at affordable price
website:
www.mStation.com.au
Car Audio Australia
New car audio section with DIY section
website:
www.caraudioaustralia.com
incaraudio.com.au
The longest established high end car audio retailer on the Gold Coast. They stock the most comprehensive range of real high end audio available. They are exclusive distributors of MTX, Focal, Signat and Dynaudio
website:
www.incaraudio.com.au
MPZOO
A relatively new in this area and specialises in MP3 solutions. MPZOO is an Australian owned company that will be distributing a range of MP3-based car audio solutions, check them out - future of car audio
website:
www.mpzoo.com.au
Ryda's Car Audio
carrying the best of the major brands in car audio and electronics as well as specialising in cutting edge technology including car multi- media, security car tracking, extreme audio / visual installations and the soon to be released car navigation systems. Within this department you can search for a product, view images of a product, get up to date detailed information, make a comparison between two different products and purchase a product securely and quickly on line.
Strathfield
Australiaís largest online car audio shop, not many sites you can buy online, but this is one of them, check them out, huge range and if you need your gear installed they have stores Australia wide.
website:
www.strathfield.com.au
mtxaudio
For the latest range of MTX - official site
website:
www.mtxaudio.com
carment
Design and Manufacture of Car Audio Displays and Switching Systems for Car Audio Retailers and Distributors. Also full line of general shopfitting and Merchandising products
website:
www.carment.com.au
stageco
Car audio sound systems car alarms, car air conditioning, car navigation, multi-media systems for cars. Automotive sales, service and installation on all cars and vehicles.
website:
www.stageco.com.au
Alberts Car Stereo
is Perth's leading and most respected Automotive Entertainment dealer.
website:
www.alberts.com.au
car stereo city
Offering a large range of in-dash CD players, amplifiers, speakers, cassette decks and installations, based in Cannington and Balcatta, WA.
website:
www.carstereocity.com.au
Car Audio
Excellence Supplier of audio systems based in Perth.
website:
www.crystal.com.au/~caraudio/index.html
Newcastle pro sound
Seller of car audio, security and communication equipment based in Jesmond, NSW.
website:
www.newcastleprosound.com.au
RIO
Specialists in home entertainment, car audio and corporate theatre.
Into Sound
Specialist dealer in car audio, car security, car phones and accessories.
website:
www.intosound.com.au
flexiglow
Create incredible effects with this cable that illuminates when you apply 12v current
website:
www.flexiglow.com.au
Audioart & Technologies
Western Australiaís asset to Car Audio. A&T is a high end retailer, offering everything from product, to installation, advice and specialising in custom work. No job is too big for A&T. They will ship free, Australia wide to CAA Members, and offer a 15% discount to top it off. Check out their website for what they stock
website:
www.audioart.com.au
Car body kits

We love to travel in really great looking cars. You can make your new or used car unique by adding a stylish car body kit ...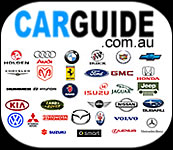 Car security

It is not very difficult to identify the correct car alarm or car security system for your performance car...