Categories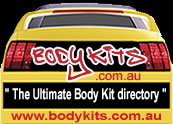 Car parts

Are you looking for a new car part or used car part? Here you can find a small introduction on each car part. Remember, these parts will make your performance car a dream one!
Car Security
It is not very difficult to identify the correct car security system for your vehicle. You can install a car security system, if it features the items in the following list.
Motion Sensors:
Motion sensors are very essential for car security system. They let you the windows open. They will sound alarm if anyone invades your defined space. This functionality is compulsory for this generation car security systems.
Glass break Sensors:
Suppose that a thief who believes ha can bypass your alarm by not opening the door, then? Therefore, glass break sensors must be placed in the car security system. They sound the alarm when they hear a window breaking.
Driver's side priority unlock:
Driver's side priority unlock lets you open your door without unlocking the others. You can get in your vehicle without letting your guard down.
Remote outputs:
Remote outputs allow you to enhance the car security alarm's capabilities by adding features just like a remote starter or window controls. Most alarms come in market with at least one remote output. So, it is your responsibility to chose the best option for your car security.
So how can you stop your car being stolen?
Be careful when you buy a car from classified ads because it could be a stolen vehicle. Research the carís VIN before agreeing to buy. It is important for car security issues.
You must verify car security issues like, ask the seller where they had their vehicle serviced earlier, and check about the car at that service station clearly. You should ask whether it qualifies a warranty issue, and express concern if it has not.
Check out whether your car is fitted with an engine immobilizer. Immobilizer is an electronic security device which is integrated into the car security system circuitry and engine management system. Immobilizers are the most effective means of automobile theft deterrence.
Check out once at car security devices including alarms, steering wheel locks, tracking systems and parts marking. Combined with an immobilizer these provide additional layers of protection, but an engine immobilizer should always be considered the minimum level of security at the core of any vehicle theft deterrent system.
Make a good habit to follow all the car security check up issues before leaving your car or parking it some where.
One thing you have to remember that a car owner is a responsible person who has to be careful in every aspect of car security.
Incaroption
Offers car security, stereos, accessories and exhaust systems It is tmain sie for the Boomerang Security System. They are the importer of most major car security system and auto accessories - NSW
website:
www.incaroption.com.au
Sentry Car alarms
The range of Sentry Car alarms are proudly designed and assembled in Australia and comply with the Austraian Standards AS3749.1 - 1991
website:
www.sentryalarms.com.au
Manufacturers and distributors of the world famous GENIUS
This is the Satellite Tracking and Paging/Monitoring system you CAN afford.
website:
www.rojone.com.au
M.E.D.
At M.E.D. we recognise that preventing the theft of your vehicle is the most important function of any alarm system. An alarm system without an anti-theft device will merely deter theft rather than prevent it. This is why M.E.D. have for many years been concentrating on the importance of the anti-theft aspect in alarm systems in order to offer you the most advanced and effective anti-theft devices. From specialised European technology, M.E.D. offer you the latest innovation in automotive security. They also supply Sonar car alarms.
website:
www.medauto.com.au
Rhino Security
NSW-based supplier of electronic security products for the home, office or car, including alarm systems and surveillence equipment.
website:
www.rhinosecurity.com
Chermside Radio
Car security and audio services in Brisbane.
website:
www.chermsideradio.com.au
Strathfield
Not many sites you can buy online, but this is one of them, check them out, huge range and if you need your gear installed they have stores Australia wide.
website:
www.strathfield.com.au
Laserline
The ultimate security for your car.
website:
www.laserline.com.au
Okal
Developers of a unique range of manual and automated Parking Sentries designed for surface car parks to give exclusive personalised access control into individual car parking bays.
Car Safe
Working actively with police, insurers, the motor trades, vehicle manufacturers, registration authorities and justice agencies to implement a range of theft reduction strategies to make vehicles more difficult to steal and close the loopholes that professional thieves currently exploit.
website:
www.carsafe.com.au
Car body kits

We love to travel in really great looking cars. You can make your new or used car unique by adding a stylish car body kit ...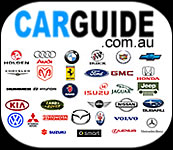 Car security

It is not very difficult to identify the correct car alarm or car security system for your performance car...