Categories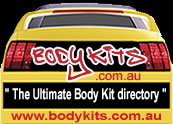 Car parts

Are you looking for a new car part or used car part? Here you can find a small introduction on each car part. Remember, these parts will make your performance car a dream one!
Performance Car News
Drive.com.au
Large automotive resource site created by the Fairfax media group. Includes info on new and used cars, classifieds, articles, news and advice.
website:
www.drive.com.au
Autobytel.com.au
Research, buy and finance new or used vehicles. The local website of Autobytel, the world's largest Internet car buying service.
website:
www.autobytel.com.au
Street Rodder News
Has everything for the rodding enthusiast including feature articles, club list, national calendar, commentary, classifieds, letters and more.
Carpoint.com.au
News and Reviews section of CarPoint . Here you'll find all the latest entertaining feature stories, news, car reviews and regular motorsport updates.
website:
www.carpoint.com.au/car-reviews/
The RaceNews Archives
RaceNews includes media releases in relation to Australian and International Motorsports
website:
www.racetime.com.au
Australian Automobile Association
The Australian Automobile Association (AAA) has been an official voice of motoring in Australia since 1924. AAA represents eight state based constituent motoring organisations' with a combined membership of over 6.2 million members. AAA supports and coordinates activities of our constituent motoring clubs and associations and represents the interests of these organisations, their members and, indirectly, all Australian motorists at the national and international levels. AAA is recognised by government and industry as the official voice of Australian motorists.
CarNet
News, reviews, editorial and discussion.
Motorpoint
Contains motor racing and industry news.
website:
www.motorpoint.com.au
Conrod.com.au
V8 Supercar motor racing resource with news, statistics, features, photos and forums.
website:
www.conrod.com.au
autoweb
Access this guide to buying new and used cars in Australia. Get the latest news, obtain quotes or check out the dealer locator.
website:
www.autoweb.com.au
Car body kits

We love to travel in really great looking cars. You can make your new or used car unique by adding a stylish car body kit ...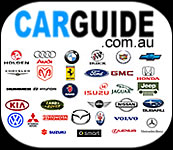 Car security

It is not very difficult to identify the correct car alarm or car security system for your performance car...